By Janet Dillione, Chief Executive Officer, Connect America
March is Women's History Month and a time to reflect on the extraordinary achievements that women have made throughout the years. History is laden with examples of the bravery and strength that women across America have displayed, particularly in times of crisis. It is often during these periods that women courageously lead the way.
From scientists to doctors and the countless heroines on the frontlines, women have put on their suits of armor to selflessly fight in the battle against COVID-19. It is only through their relentless dedication and tremendous sacrifice that we will march ahead to see the end of this pandemic. And as we mark the first anniversary, we should pay special tribute to the essential workers, educators and caregivers who have worked tirelessly to keep our country afloat during this unprecedented time.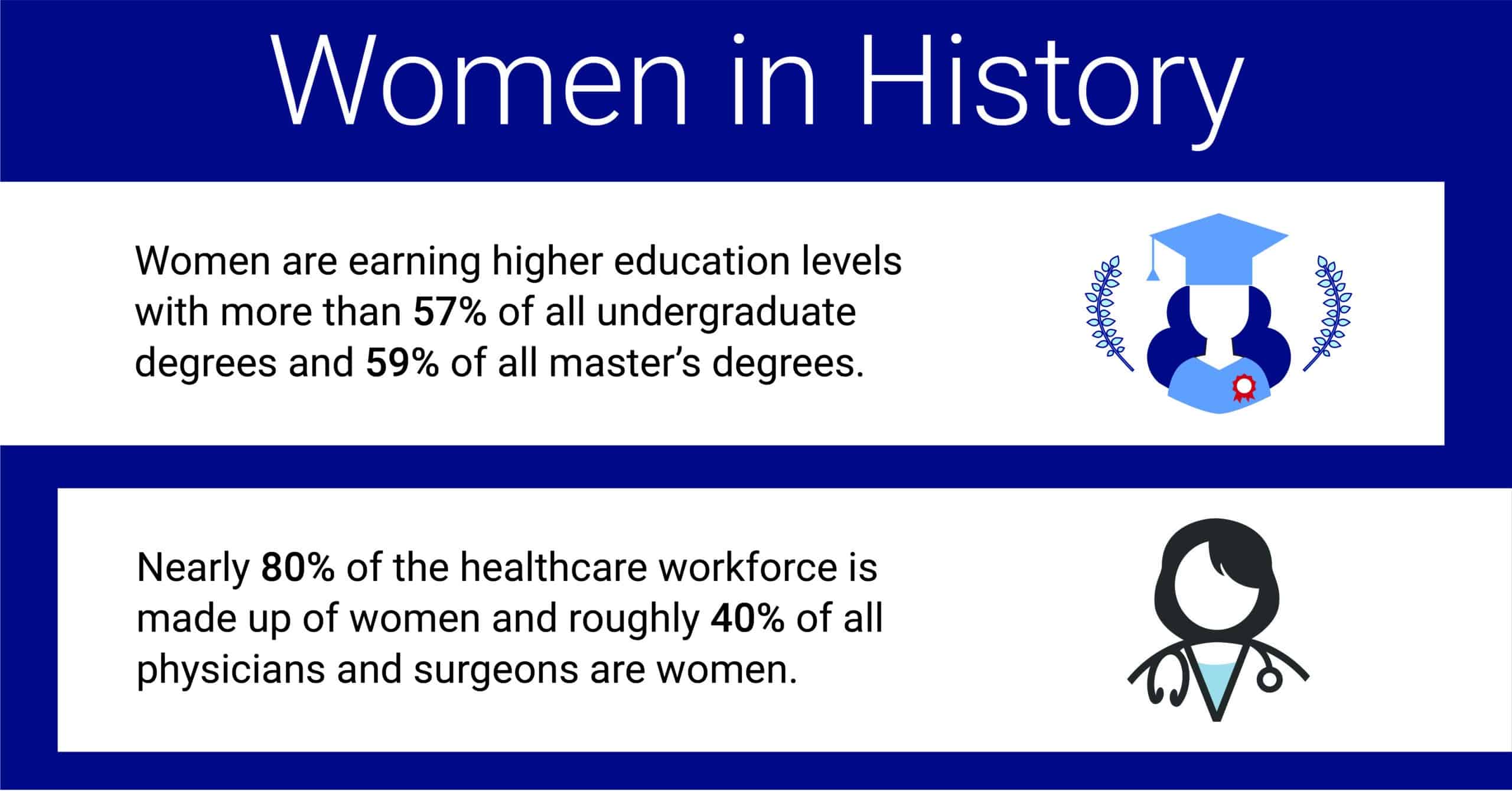 Pressing forward, we celebrate the many accomplishments women have made over the decades. Women have significantly increased their earnings, education and fields of occupation. Today, women officially outnumber men in the U.S. workplace. In addition, they are earning higher education levels with more than 57% of all undergraduate degrees and 59% of all master's degrees. Women are also dominating in sectors with the highest growth, especially in healthcare. In fact, nearly 80% of the healthcare workforce is made up of women and roughly 40% of all physicians and surgeons are women.
While women's progress has been remarkable, there is still significant work to be done across the healthcare sector. Although 80% of the healthcare workforce is made up of women, fewer than 20% hold key leadership roles. Additionally, only 19% of hospitals and 4% of healthcare companies are currently led by women.
Ensuring women are well-represented should be the goal of every organization. It increases productivity, creativity, improves performance and enhances collaboration. In fact, diversity in leadership is good for business. Research by Deloitte suggests companies with an inclusive culture are six times more likely to be innovative. Companies that invest in women also see impressive ROI: 46% return on equity, 60% return on invested capital, and 84% return on sales.
At Connect America, we are proud to be an inclusive organization. Our company is grateful to have women in numerous leadership positions throughout the organization. It is our goal to embrace the leader in each individual and work towards a future where leadership has no gender but rather every employee is empowered to lead with courage and authenticity.
This March- Women's History Month 2021, Connect America would like to thank all the women across our organization who have devoted their time and effort to making our company a better place and supporting the safety and quality of life for so many at-risk Americans. It is only through your contribution that we can continue to grow and make a difference in the lives of those we serve. The women across America are the very fabric of this country and Connect America proudly celebrates and applauds their courage and contributions to our society and culture.
References: