Who We Are
The Leader in Connected
Health Solutions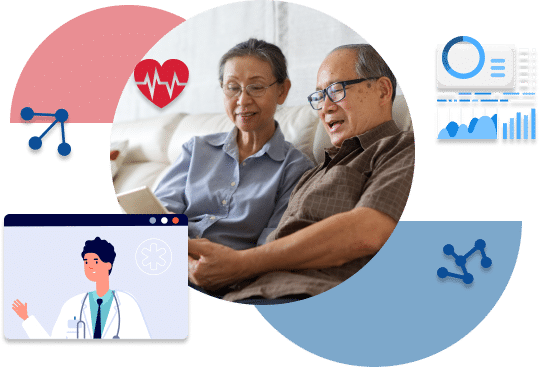 About Connect America
Bringing Healthcare into the Home
Delivering Comprehensive Care and Lifesaving Solutions for the Home
For more than 45 years, Connect America has been helping aging and at-risk individuals live safely in their homes. Through our easy-to-use personal emergency response, remote patient monitoring and medication management systems, we process over 850,000 signals, calls or incidents each month and have protected an estimated 10 million lives. But Connect America is more than just technology. Our trained response coordinators are available 24/7, providing access to lifesaving care for seniors and vulnerable populations.
Our expert advisors help build and tailor systems that achieve targeted quality, risk, and health outcomes today while developing the tools and strategies to manage tomorrow's challenges. More than 3,000 provider partners and health plans in the U.S. trust Connect America for delivering safety and care while preventing unnecessary hospitalizations and emergency department visits.
Why Choose Connect America
Proven
For over 45 years, our connected health platform has been the safe, reliable choice for individuals, health plans and providers nationwide.

Trusted
More than 3,000 provider partners and health plans in the U.S. trust Connect America for delivering access to safety and care while preventing unnecessary hospitalizations.

Reliable
Our systems process over 850,000 signals, calls or incidents each month and protect approximately 900,000 subscribers.

Efficient
Simplicity and ease-of-use allow our connected health platform to be deployed quickly and efficiently across large and diverse patient populations.

Scalable
With over 1,500 employees and 20 field service locations in the U.S., our expert advisors build and customize systems that help effectively manage at-risk populations.

Value-Driven
Our value-based innovation and commitment to quality care enable our health partners to achieve their targeted quality, health and financial outcomes.
Our Brands
The Connect America Family
Success for Payers and Providers
See What Our Partners Have to Say
Career Opportunities
Join Our Growing Team
At Connect America, you'll find a hardworking team of passionate professionals dedicated to changing lives every single day.
Ours is a collaborative culture where every voice counts and everyone – from our leadership team to our emergency response operators – is treated with respect. We understand that our employees are at the heart of our success as a company, and we are proud to provide the tools and support necessary for growth, including quality development programs and relevant on-the-job training.
If you're ready to join a spectacular team where performance is rewarded and what you do really matters, Connect America is the perfect place for you.
Connect America's CEO Janet Dillione explains how no single technology solution is enough to deliver optimal care and services to the growing population of seniors at home.
read more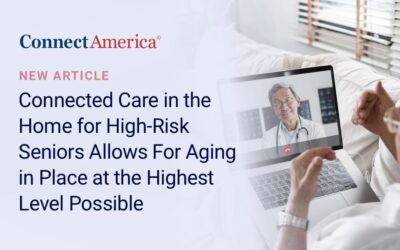 Dr. Kennedy detailed several key takeaways from the pandemic and how connected care solutions are driving more optimal health care delivery for high-risk seniors. Read the full article to discover the benefits of connected care and how these tools are helping to improve health outcomes while enabling independence for at-risk populations.
read more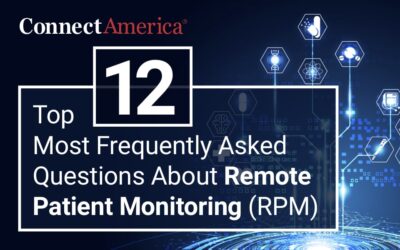 The key to ensuring a successful remote patient monitoring program is preparation, planning and partnering with the right telehealth provider.
read more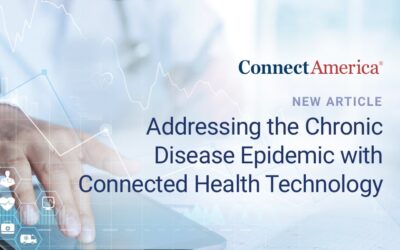 Traditional chronic disease prevention methods such as improving diet, exercising, and quitting smoking are often not enough. Connected health technologies such as remote patient monitoring (RPM) play an essential role in the prevention and management of chronic diseases.
read more