Who We Are
The Leader in Connective
Care Solutions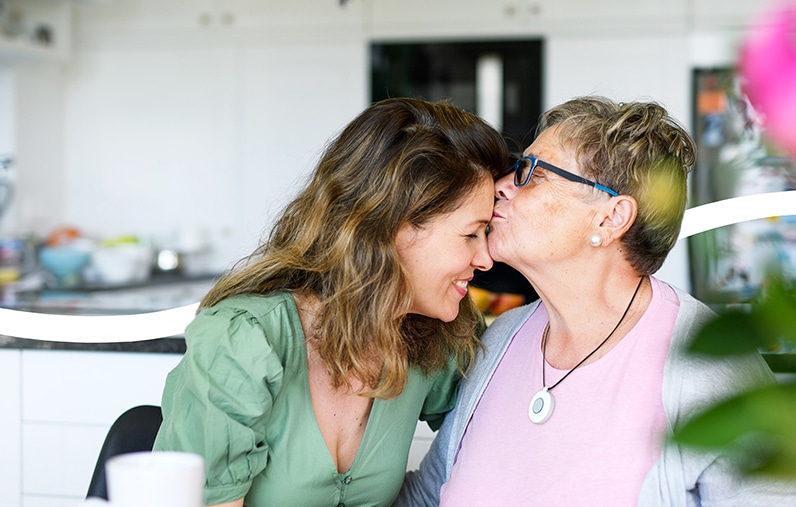 Creating a World Where Everyone Can Age Well at Home
We are the leading provider of personal emergency response systems (PERS) with more than 900,000 active subscribers and operations throughout the U.S. and Canada. In 2021, Connect America acquired Lifeline's Aging and Caregiving Business, and together we are proud to say that we have protected more than 10 million lives and are in more North American households than any other competing technology.
Connect America Home™, our next-generation digital health and safety platform, provides secure continuous monitoring and emergency and non-emergency support to help aging and vulnerable populations live well at home. It is the first solution of its kind to integrate innovations in PERS technologies, remote patient monitoring (RPM), and medication management with a suite of supporting tech-enabled services, including AI-enabled virtual assistance and support for social determinants of health (SDoH) needs. With robust analytics to understand critical changes in an individual's health and mobility, Connect America Home helps deliver dramatically better outcomes and more holistic care for individuals and their caregivers.
Based in Bala Cynwyd, Pennsylvania, Connect America has been helping aging and at-risk individuals live safely in their homes for more than 45 years. With over 1,500 employees and 20 field service locations, we reliably deliver connective care solutions to more than 3,000 provider partners and health plans.
Why Choose Connect America

Proven
For over 45 years, our connected health platform has been the safe, reliable choice for individuals, health plans and providers nationwide.

Trusted
More than 3,000 provider partners and health plans in the U.S. trust Connect America for delivering access to safety and care while preventing unnecessary hospitalizations.

Reliable
Our systems process over 850,000 emergency signals and data transmissions each month and protect more than 900,000 subscribers.

Efficient
Simplicity and ease-of-use allow our connected health platform to be deployed quickly and efficiently across large and diverse patient populations.

Scalable
With over 1,500 employees and 20 field service locations in the U.S., our expert advisors build and customize systems that help effectively manage at-risk populations.

Value-Driven
Our value-based innovation and commitment to quality care enable our health partners to achieve their targeted quality, health and financial outcomes.
The Connect America Family of Brands
Success for Payers and Providers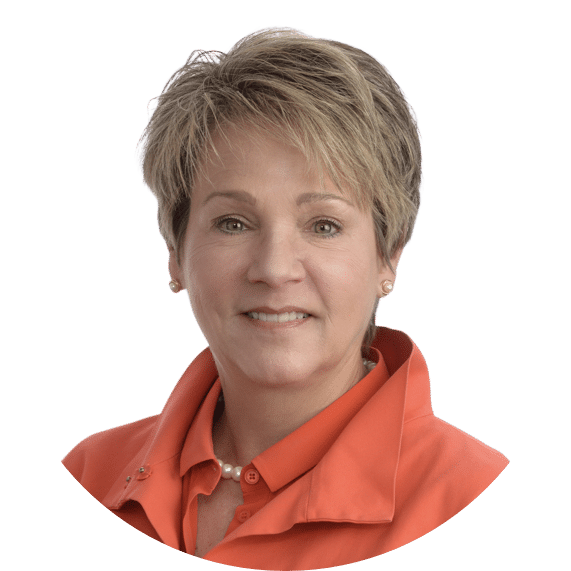 Janet Dillione
Chief Executive Officer
Janet Dillione is Connect America's CEO, with experience building innovative strategies and strong teams that transform businesses for sustained growth and profitability. Throughout her career, she has been focused on leading important developments in healthcare technology by solving long-standing issues in the delivery of care.
Her experience in growing businesses enables the company to build on and implement its market strategy to enable scale and maximize performance. Prior to joining Connect America, Janet worked in the healthcare information services industry as CEO of Bernoulli Enterprise, Inc., GM of Nuance Healthcare, and CEO of Siemens Healthcare IT.
With leading roles in both large-scale global businesses as well as start-up scenarios, Janet is a dynamic leader who knows how to effectively instill a customer- and market-centric culture within an organization to drive the business forward.
Throughout her career progression, she has been a frequent presenter at industry conferences and has authored dozens of articles for multiple healthcare publications. Since 2015, she has served as a member of the Board of Directors for CorMedix, and in 2019, also joined the Board of CortiCare.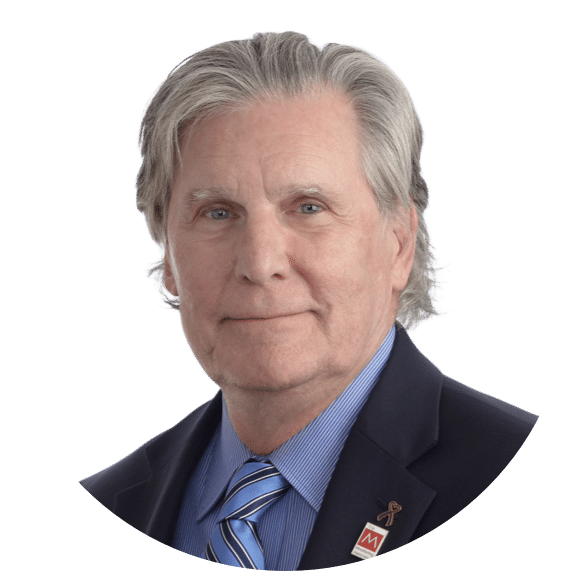 John Brady
Chief Operating Officer
John Brady is Connect America's Chief Operating Officer (COO) where he manages supply chain, fulfillment, and customer service for the company.
A long-time industry veteran, John established The Resource Group, Inc. and later transferred the Security Group to TRG Associates, Inc. Previously, John acted as General Manager, Installation, and Service Manager for more than twenty alarm companies, with a focus on improving installation quality, service response, technical training, and system design.
Earlier in his career, John served as Controller for the Mount Tolman Mining project on the Colville Indian Reservation in Grand Coulee, WA. Before that, he held CFO or Treasury positions with Page Wilson, Smith & Wesson, and Setlowear prior to joining Securitylink as CFO.
John earned his MBA from Babson College and a Bachelor of Science degree in Economics from The Wharton School of the University of Pennsylvania. He also holds a Connecticut CPA certification.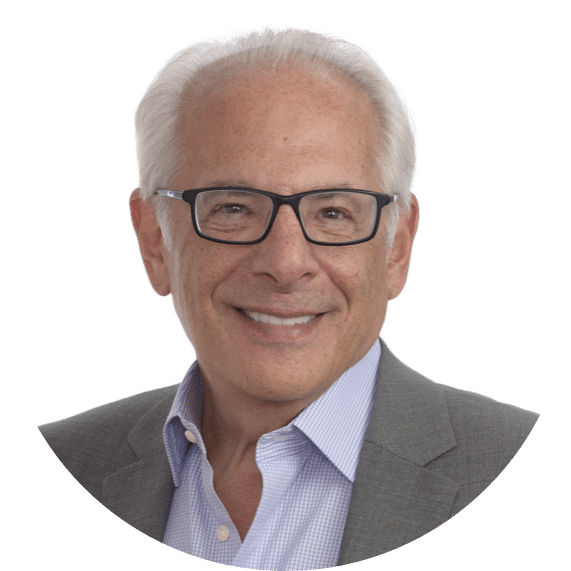 Richard Brooks
President, Healthcare
Richard Brooks joined Connect America in August 2012 and is the President of Connect America's Healthcare Division, with over 35 years of leadership expertise in the PERS industry. Throughout his career, he has pioneered technologies, including PERS, medication adherence and remote patient monitoring, that have helped improve the safety, health and quality of life for aging, at-risk and disabled populations.
Prior to Connect America, Richard served as Vice President and General Manager of the Government Services Division of Philips Lifeline. His expertise in the areas of Medicaid, Medicare, managed care and payor reimbursement helped lead and manage Philips' technology and government initiatives.
Before Philips, Richard served as the President and CEO of Health Watch, Inc., a pioneer in the healthcare segment of the PERS industry. Under his leadership, Health Watch grew to the second largest PERS company in the industry and was sold to Philips Lifeline in April 2007.
Richard is a founding member of the Medical Alert Monitoring Association, former Vice President, and currently serves as a member of the Board of Directors. He has also served on the Operating Investment Committee of RFE Investment Partners, a private equity fund based in New Canaan, CT. Richard has a Bachelor of Business Administration from Temple University and a Juris Doctor from Temple University Beasley School of Law.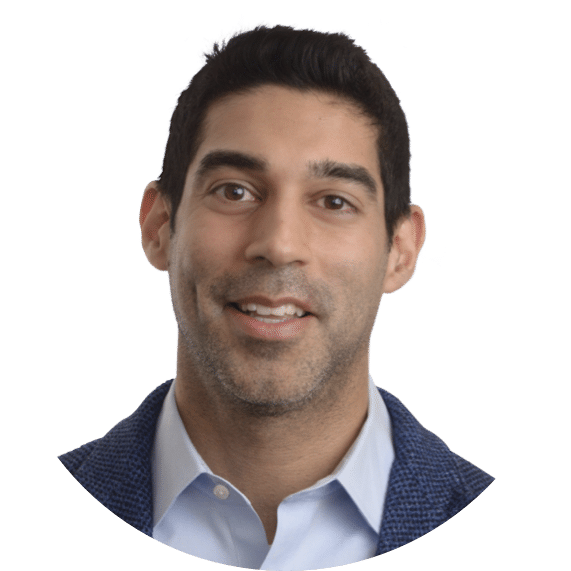 Vijay Karia
Chief Digital Officer
Vijay Karia is Connect America's Chief Digital Officer, with 15+ years of experience in data, web, mobile, software, and hardware development. Vijay is a seasoned technology executive responsible for leading the company's product roadmap, new product development and innovation efforts.
Before joining Connect America, Vijay served as the Director of Technology and PMO at KGB, a private equity company that has built some of the most well-known brands in the United Kingdom and France. Earlier in his career, Vijay served as a Product Manager at the New York Stock Exchange, where he was responsible for successfully replacing critical alerting systems on the NYSE trading floor.
Prior to his career in technology, Vijay was a professional tennis player on the men's ATP circuit. Vijay holds a BSBA degree from Boston University Questrom School of Business and has studied Computer Science at NYU.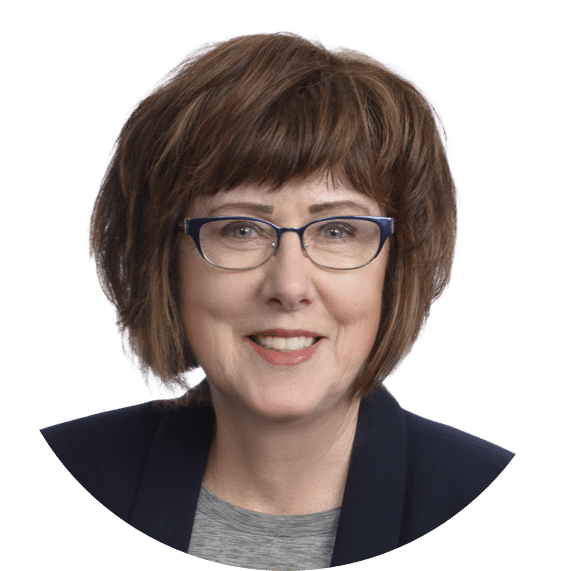 Rosemary Kennedy
Chief Health Informatics Officer
Rosemary Kennedy is Connect America's Chief Health Informatics Officer, with expertise in delivering innovative, value-based healthcare by utilizing health information technology and process redesign to improve quality, safety, costs and performance.
Before joining Connect America, Rosemary led eCare Informatics, LLC, where she championed the development and implementation of body-worn sensors, mobile apps and mobile communications. Previously, Rosemary was Vice President and Chief Nursing Officer for Sotera Wireless, Inc., where she provided leadership for clinical resources responsible for measuring ROI and performance improvement.
Prior to Sotera Wireless, Inc, Rosemary worked for the National Quality Forum (NQF) in Washington, D.C. as Vice President, Health Information Technology. Earlier in her career, Rosemary served as the Chief Nursing Informatics Officer (CNIO) at Siemens Healthcare. She earned her Ph.D. in Nursing, Master of Business Administration in Healthcare Administration, and Bachelor of Science in Nursing
Rosemary holds many elected roles in professional societies and is widely presented and published in the fields of informatics, health information technology and terminology standards. She is also the recipient of multiple industry awards, including the Modern Healthcare "Top 25 Women in Healthcare Award," the Healthcare Information Management and Systems Society (HIMSS) "Nursing Informatics Award," and is a Fellow with the American Academy of Nursing (FAAN).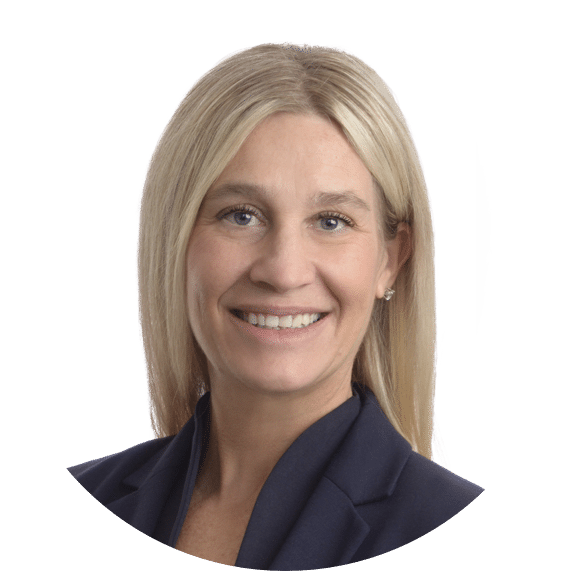 Nicole Kahny
Chief Human Resources Officer
Nicole L. Kahny serves as Connect America's Chief Human Resources Officer. Nicole is a Global Human Resources Executive with more than 26 years of cross-functional experience leading organizational and HR transformation.
Over the course of her career, Nicole has gained extensive cross-industry experience in global organizations of varying size and complexity, including multiple roles with Fortune 100 companies such as Nationwide, Pfizer and Lockheed Martin as well as high growth/founder start-up environments.
Before joining Connect America, Nicole served as the Chief Administrative Officer for InterDigital, a technology research and development company that provides wireless and video technologies for mobile devices, networks, and services worldwide. Prior to InterDigital, Nicole was the Chief Human Resources Officer for Airgas®, a leading U.S. supplier of industrial, medical, and specialty gases.
As Connect America's Chief Human Resources Officer, Nicole is responsible for all aspects of our human resources strategy, and oversees the alignment of the HR strategy with the broader business strategy. Her specific responsibilities include organizational development, talent management, talent acquisition and workforce planning, leadership development, organizational culture, diversity & inclusion, total rewards, HR Compliance, M&A diligence and integration planning, and employee engagement & communications.
Nicole's educational background includes undergraduate degrees in both Business and Instructional Design. She is currently nearing completion of her Masters in Organizational Development from the University of Pennsylvania.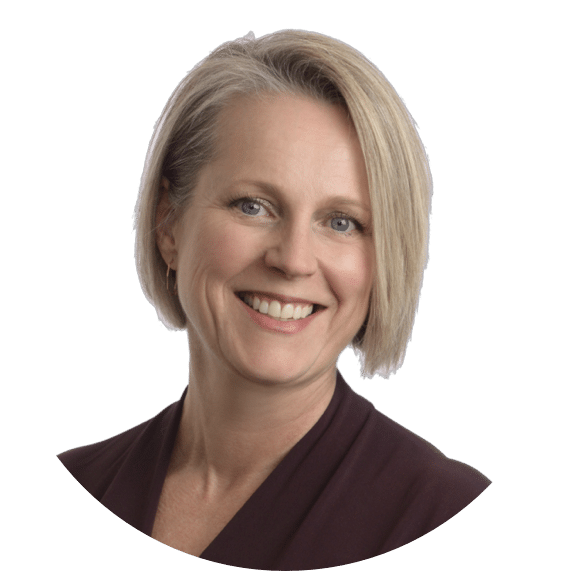 Dorit Baxter
Chief Marketing Officer
Dorit Baxter is a seasoned marketing professional with more than 20 years of experience developing and managing recognizable and sustainable corporate and product brand identities for multiple organizations and Fortune 500 companies.
As Chief Marketing Officer at Connect America, Dorit is responsible for the company's corporate marketing strategy, including external communications, social and digital media strategy, creative direction, demand generation, and field marketing activities, including national and regional tradeshows and key client events.
Before joining Connect America, Dorit was Senior Vice President of Marketing & Communications for Inteliquet, a company focused on improving clinical trial access for patients. Previous to that position, Dorit was Senior Vice President of Marketing at Remedy Partners (now Signify Health), a software and services company that enables payers, employers, and at-risk providers to organize and finance health care delivery around a patient's episode of care. Earlier in her career, Dorit was Director of Corporate Marketing & Communications at NANHEALTH; she also held marketing management roles with Blue Cross & Blue Shield of Rhode Island and IBM.
Dorit earned her Bachelor of Arts (BA) degree from the University of Maryland College Park, and attended the Claremont Graduate University – Peter F. Drucker and Masatoshi Ito Graduate School of Management where she focused on business management and leadership.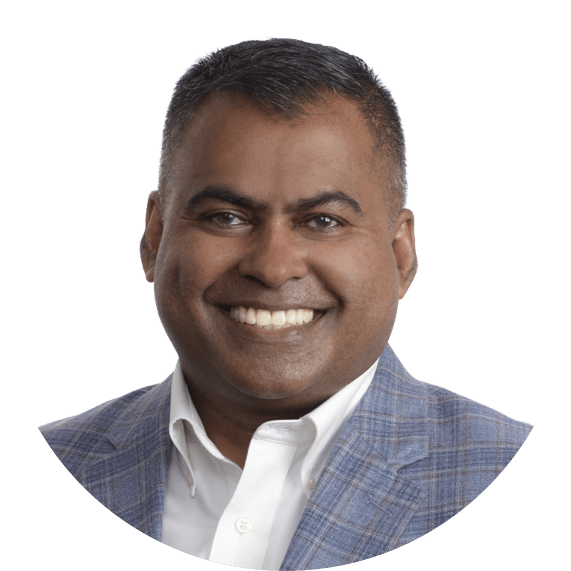 Joe Prasad
Chief Commercial Officer
Joe Prasad is Connect America's Chief Commercial Officer, with over 25 years of executive leadership experience working within the post-acute care industry. Joe is responsible for leading healthcare sales and product development for Lifeline and Connect America, including service offerings for value-based care organizations, managed care organizations and state Medicaid agencies.
Previously, Joe was the Senior Director and Head of Sales for Medtronic's RPM business unit. His responsibilities included the development of enterprise-wide relationships with IDNs, payers, home health agencies and the Veteran's Administration. Prior to Medtronic, Joe was the Vice President of Government Services at Philips Lifeline/Home Monitoring, where he led the Government Segment and National Accounts team and was instrumental in leading the growth strategy for health plans across the country. Joe has also held executive leadership positions at All Metro Health Care and Caregivers on Call, LLC.
Throughout his career, Joe has demonstrated capabilities in leading and developing high-performing sales organizations. He is passionate about healthcare, results-oriented and has an entrepreneurial mindset.
Joe attended St. John's University, where he studied Finance and Public Administration.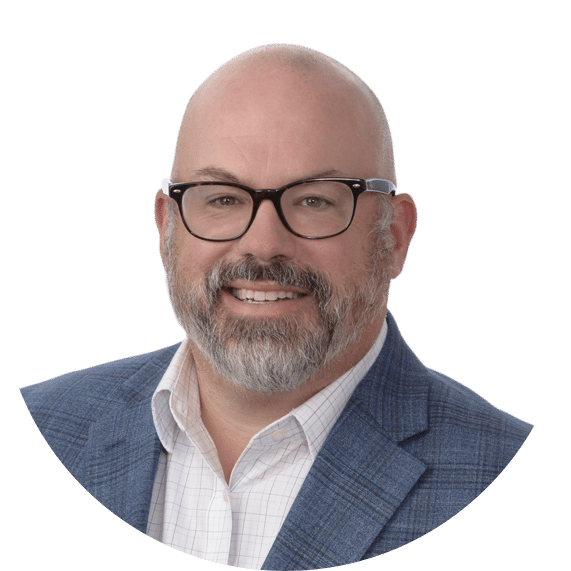 Aaron Nye
Executive Vice President, Customer Operations
Aaron Nye has more than 20 years of call center and sales management experience in client services and customer care. As Executive Vice President of Customer Operations, Aaron is responsible for all customer care activities including activations, onboarding, installation, billing, retention, and operational administrative departments. Aaron has been with Connect America for more than six years, initially as Director of Customer Care, then Vice President of Customer Care, and later Co-Head of Sales, before his most recent appointment to EVP of Customer Operations in July 2021.
Prior to joining Connect America, Aaron was Director of Customer Care & Operations for 1&1 Internet, Inc. one of the largest web hosting companies in the country. While there, Aaron was responsible for all internal and external operational teams of more than 200 agents in the US, UK and Philippines. During his nearly six-year tenure with the company, he also held roles as Director of Customer Relations, leading the retention, activation, SEO/SEM, website design, and sales-after-service departments. Earlier in his career, Aaron also managed direct marketing campaigns for new and existing customers.
Aaron is a graduate of Penn State University where he earned a B.S. in Labor and Industrial Relations.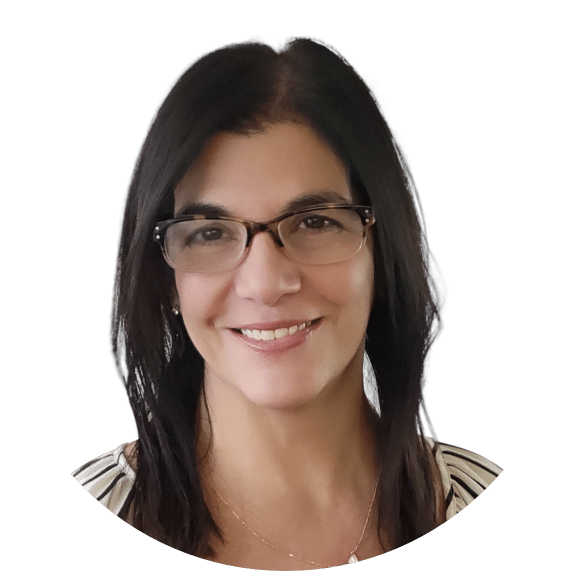 Gina Sicker
Vice President, Customer Relations
Gina Sicker is the Vice President of Customer Relations at Connect America. Gina has over 31 years of experience in the Medical Alert industry and has been with Connect America since 1991, where she has held various roles within the organization. As the Vice President of Customer Relations, she oversees account and relationship management for Connect America's Direct Service Providers and Managed Care/Medicaid Programs. Gina is responsible for ensuring all Connect America regional offices are performing at the highest standards of excellence for customer service. This includes bringing teams together to align systems and processes that allow the organization to work smarter and more efficiently.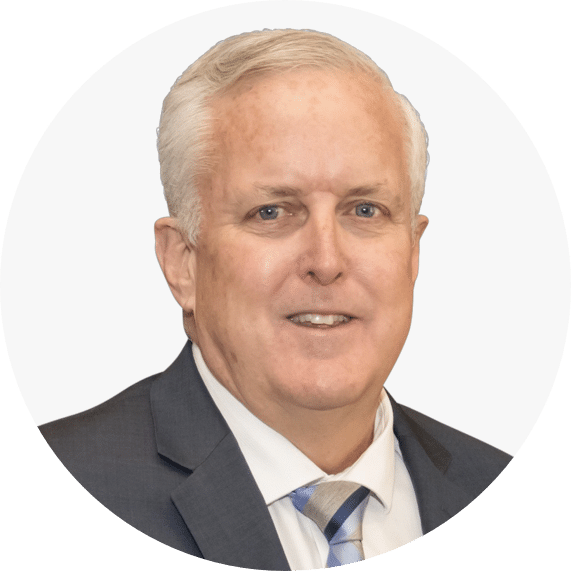 Jimmy Lee
Healthcare Advisor
As Connect America's trusted Healthcare Advisor, Jimmy Lee is a dynamic visionary with a hunger for continuous healthcare ecosystem improvement. He has held positions at Anthem, Inc., including President of Consumer Division, Senior Vice President of Commercial Segments, and SVP & GM of UniCare, Inc. He has led three significant P&L turnarounds of UniCare and two other Anthem businesses resulting in hundreds of millions of dollars in operating gain improvements and material membership growth.
Jimmy is on the Board of Directors of SantaFe Health, Chairman of the Board of S & S Healthcare, Board of Directors of Symetria Health, Investment Advisory Board for SemperVirens Venture Capital and Limited Partner with HC9 Venture Capital.
Jimmy has a Finance degree from Western Illinois University, earned his CLU, FLMI, HIA, and MHP designations and completed the Indiana University Kelly Business School Service Program.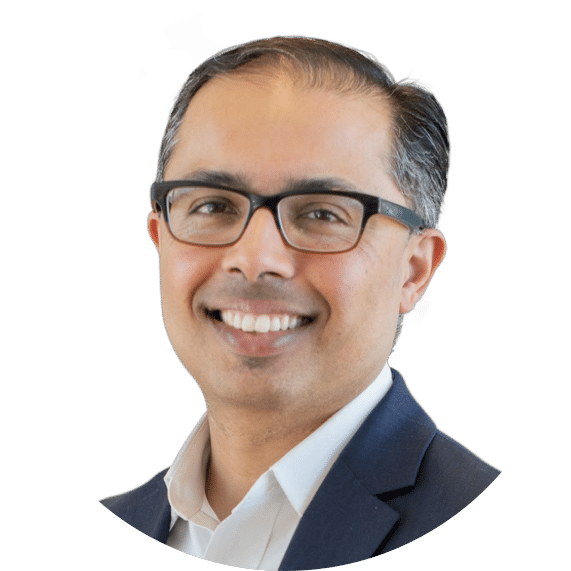 Mintu Turakhia, M.D. M.S.
Healthcare Advisor
​
Dr. Turakhia is an internationally recognized cardiac electrophysiologist, researcher, executive, and leader in digital health and cardiovascular disease. He is the Chief Medical Officer and Chief Scientific Officer at iRhythm Technologies, Inc, a publicly traded cardiovascular diagnostics and digital health company, and a Professor of Medicine (on leave) at Stanford University. Trained in computer science, medicine, biostatistics, and research, he brings over 20 years of experience in patient care, outcomes research and trials, data science and artificial intelligence, medical device regulation, and the creation and commercialization of digital health products. Dr. Turakhia was previously the consulting head of medical for 100plus, a Connect America Company, where he guided clinical product, strategy, and evidence generation.  Today, Dr. Turakhia serves as part of Connect America's trusted healthcare advisory board, helping to guide strategy and product.
Jon Shields
Chief Financial Officer
Jon Shields is Connect America's Chief Financial Officer (CFO) and a seasoned executive with extensive experience as a finance leader across various organizations in the healthcare and technology sectors.
Before joining Connect America, Jon served as Senior Vice President, FP&A with Summit Health, leading annual budget planning, reporting frameworks and analytics that were critical to supporting a business with 150 care delivery sites and more than 1500 physicians. Jon's work was instrumental in identifying key areas of opportunity for growth, including geographic expansion and profitability. Prior to his Summit Health leadership role, Jon spent time with Magellan Health as their Senior Vice President, Provider Strategy. He also served as the CFO of Aetna on behalf of their Network and Clinical Services business unit. While at Aetna, Jon focused on business development in the areas of at-risk populations and care management services.
Jon is a graduate of the US Naval Academy and the MBA program of the Wharton School at the University of Pennsylvania.
Recognized for Excellence

AVIA Marketplace Top 50
Recognized as a Top Company in Remote Patient Monitoring after extensive research and company outreach by AVIA Marketplace, the leading digital health marketplace.

Black Book® Emerging Solution
Named by healthcare research firm Black Book as one of 50 emerging solutions poised to create a more integrated, patient-centric ecosystem within healthcare IT.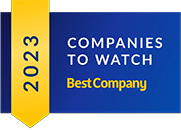 Top 28 Companies to Watch
Featured on the Best Company list of Top 28 Companies to Watch in 2023, which showcases businesses that exhibit significant promise in several key areas.
Join Our Growing Team
At Connect America, you'll find a hardworking team of passionate professionals dedicated to changing lives every single day.
Ours is a collaborative culture where every voice counts and everyone – from our leadership team to our emergency response operators – is treated with respect. We understand that our employees are at the heart of our success as a company, and we are proud to provide the tools and support necessary for growth, including quality development programs and relevant on-the-job training.
If you're ready to join a spectacular team where performance is rewarded and what you do really matters, Connect America is the perfect place for you.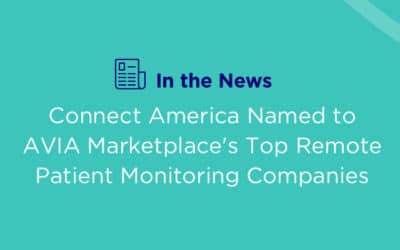 Connect America, a leader in virtual connective care solutions for older adults and those with chronic conditions, is honored to be recognized as a Top Company in Remote Patient Monitoring by AVIA Marketplace.
read more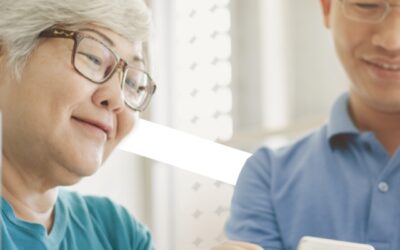 Discover how digital health tech, from remote monitoring to AI virtual assistants, is transforming caregiving, reducing stress, and enhancing the well-being of both caregivers and those they support.
read more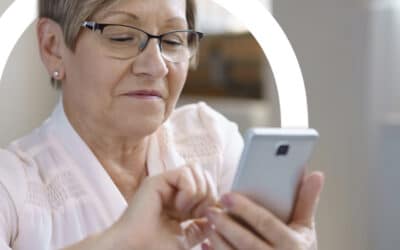 Discover how AI, remote monitoring, and data analytics enhance healthcare engagement, satisfaction, and outcomes for members.
read more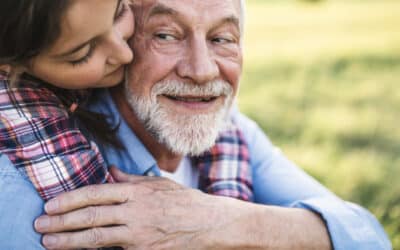 Discover the effect of connective care solutions, including remote patient monitoring, personal emergency response systems, and medication management, in reducing ED visits and hospital readmissions. Improve patient outcomes and lower healthcare costs with these connected health technologies.
read more