Our COVID-19 Response
Connect America is
Here for You
At Connect America, we hope you and your loved ones remain safe during this time of uncertainty surrounding the COVID-19 (coronavirus) pandemic. Our number one priority is the health and safety of our community members and partners.
As we closely monitor the evolving situation, we remain committed to serving you at all times, so you and your loved ones can continue to enjoy peace of mind knowing you are not alone during this unprecedented time.
Sent to all our customers
A Message from Connect America's Urgent Response Operators
As the World Health Organization is now labeling this event as a global pandemic, we are – as always – taking every precautionary measure to keep Connect America's Response Center operating with the level of service our customers expect.
All 24/7 emergency monitoring operations are staffed and fully functional. Our dedicated operators are still ready to respond to any emergency 24 hours a day and are always there to support you in a time of need.
Janet Dillione
CEO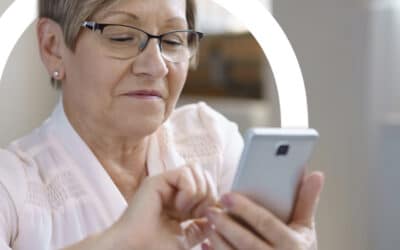 Discover how AI, remote monitoring, and data analytics enhance healthcare engagement, satisfaction, and outcomes for members.
read more